Maritimes Adventure ESL Camp (MAEC)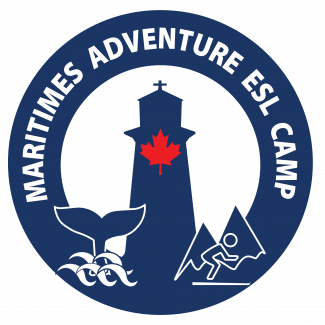 The Maritimes Adventure ESL Camp is for students ages 11-18 who want to improve their English skills while experiencing the beautiful east coast of Canada!
Students attending the Maritimes Adventure ESL Camp will enjoy challenging and fun-filled ESL classes. The academic classroom sessions will be 4 hours in length and be offered to small classes. During class time, students will receive individual instruction to guarantee development in reading, writing, and conversational English.
Afternoons will be filled with a variety of fantastic activities in various areas throughout the Canadian Maritimes. Students will enjoy swimming, basketball, going to the beach, museums, ocean cave trekking, whale watching, hiking, "Canadian traditions", and three extended trips that will highlight locations in each Maritime province.
Students participate in a variety of the following fun and exciting events/activities. Some of the events/activities may be dependent on the season and the weather:

Sussex, NB - Mural Walking Tour/O'Connell Park
Fredericton, NB - Capital city of New Brunswick - Market and Mall
St. Martin's, NB - Maritimes Red Sandstone Sea Caves
Hopewell, NB - Hopewell Rocks Walk on Atlantic Canada's Ocean Floor
Prince Edward Island - shopping, beaches and tourist attractions
Halifax, Nova Scotia - Capital city of Nova Scotia - shopping and tourist attractions
Other activities include: Swimming, Movies, Volleyball, Campfire and so much more!